What do you get in the Starter Package?
1.
Ultimo Theme
With the Ultimo theme you will be able to utilize all of the Magento Commerce default functionality with a light weight, customized theme that can match your branding.
2.
Magento 2 Commerce Features
For Full Platform Documentation click here →
Dynamic Marketing & Merchandising
Advanced segmentation and targeting
Custom attributes for deeper customer profiles
Drag-and-drop visual merchandising tools and sorting rules Rules-based related products, up-sells, and cross-sells
Enhanced search performance and scale with Elasticsearch Automated emails to recover abandoned shopping carts and wishlists Enhanced CMS with drag-and-drop capabilities
Business User Tools
Magento Business Intelligence Essentials Content staging and preview
Return Management Authorization (RMA)
Scheduled import and export of data Support for larger administrative teams
Ship-from or pick-up from store capability with Magento Order Management
Increased Customer Loyalty
Reward points with merchant-defined redemption rules Virtual and physical gift cards
Store credit for returns or gift card balances
Private sales with viral "invite-a-friend" emails
Gift registry and multiple wishlists
Gift wrapping options, gift receipts, and gift cards
Checkout up to 90% Faster With Instant Purchase
Powerful Scalability & Performance
Cloud elastic scalability to handle peak selling days
Separate checkout, order management, and product databases Support for multiple slave databases
Compatibility with MySQL Cluster
Queuing technology to speed checkouts and shared catalog updates
3.
Additional Features
Main Navigation with Mega Menu Options
Product Carousel Slider Widget
Brand Carousel Slider Widget
Layered Navigation
Advanced Product Attributes and Configurable Products
Product - Tiered Pricing
4.
Better Checkout Experience
The new checkout is a two-step process and has a number of clear improvements around styling and also captures the email address straight away, which will help to drive more sales through cart abandonment campaigns. The native checkout also removes the header and footer, which helps to reduce distractions.
5.
Magento 2 Commerce Cloud Hosting
Magento 2 Commerce Cloud is a platform-as-a-service offering that enables rapid deployment of fully customizable, secure, and scalable web storefronts, combined with a leading hosting and managed services infrastructure.
With a content delivery network and performance management tools pre-integrated in the offering, website management is easy. Magento 2 Commerce Cloud is also built on AWS, a fully redundant cloud hosting infrastructure that provides optimized performance, resilience, and elastic scalability.
Got a question?
Feel free to contact us!
Contact us
What Are Project Phases?
The outline below provides a breakdown on the different areas of the project. Anything outside of the Quick Starter Package that that is customer or more advanced can be added for an additional price.
Phase 1
Project Planning
Set up Development Environments (DevOps)
Phase 2
Theme Creation & basic site configuration
Magento configurations
Set up Theme and Child Theme
Basic Product Configuration
Extensions

Shero Extensions
SEO Extension
Phase 3
Integrations and checkout
Phase 4
Products & Data
You can create and manage the products directly yourself. We provide a document that the customer adds products to.

We provide training and guidance but you setup and manage your products. A questionnaire is provided and we help set up attributes and groups and provide a spreadsheet that can be imported.

(Full Assistance) We import all the data that is provided.

If you are on an existing Magento 1 instance and need to migrate the content to Magento 2. We will use the Magento import tool to migrate the data. (* Depending on amount of data this may not be included.)

On another platform and a migration is required to Magento. (This is outside of the scope of this budget.)
Phase 5
SEO and Marketing
Basic SEO Setup
Add Google Analytics
Performance Optimization
Phase 6
Launch prep and go live
QA and Testing
Documentation
Training
Deployment
Go live
We Offer an Ongoing Support too!
After a project is completed, Shero continues working with customers and support them for various growth initiatives, website management, and eCommerce strategy. We do this through our Managed Services program where our clients get team access, tech support, store management support, strategy, and planning they need to achieve your goals.
Our Most Recent Magento Websites
Beauty Plus Salon
Upgrade from Magento 1 to Magento 2 Cloud eCommerce store with a clean and minimalist design focused on the best user experience.
Transactions

20%

Conversions

17%
Read more
Primitives by Kathy
Celebrating 20 years of growth with a new store on Magento Enterprise Edition.
Designed and built for B2C and B2B customer experiences.
Transactions

1,425%

Avg. Order Value

16%
Read more
Why Shero?
We are a Magento Professional Solutions Partner, which means that your new store will be developed according to Magento's coding standards and you'll get access to the latest information that we receive directly from Magento. We leverage this information to create a stable code base, and ensure that we are proactive versus reactive regarding new technologies, security measures, and best practices.
Our team includes Magento Certified Developers, Solution Specialists and has gone through extensive Magento 2 training. We have over 6 years experience working with Magento, one of the best Magento 2 Commerce Cloud platforms that opens flexibility and scalability.
Meet the Team
Beth Shero
Project Lead
James Cowie
Chief Technology Officer
Alyssa Schaad
Support Operations Manager
Yun Liu
Front End Developer
Dejvid Haxhiu
Back End Developer
Shana Bell
Project Manager
Kristina Orak
UX/UI Designer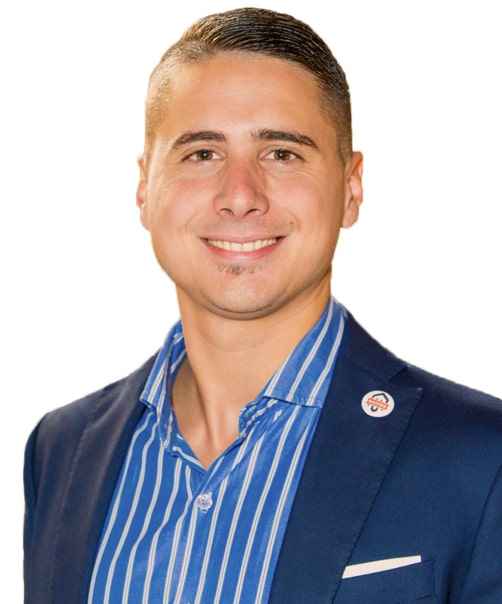 Gabriel Guarino
Senior Engineer
Want to know more about Shero Quick Starter Package?
Contact us